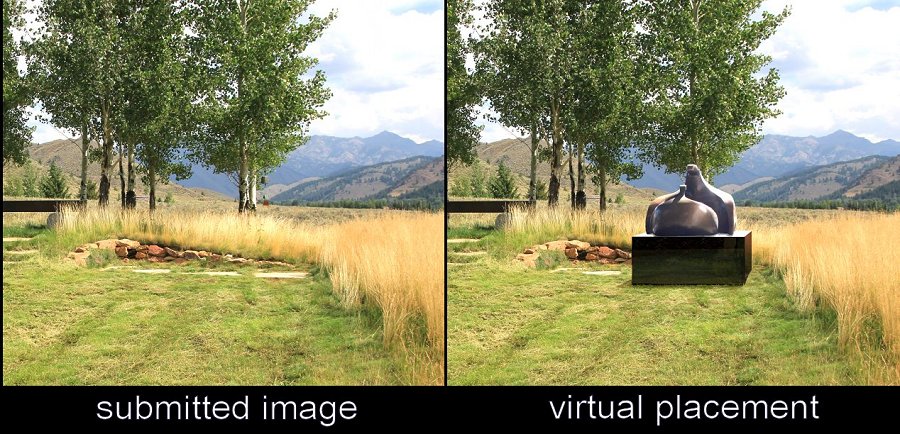 Robert Holmes Sculpture offers virtual placement services.
The sculpture line represented on this website is categorized by pre-existing sizes, backed up by a mould inventory.
So when a virtual placement is being created, we first consider the sizes already in production mode.
However, if it is determined that a size on this website will not quite fit the space, we can adjust the virtual placement to create a custom size.
Custom sizes, using the latest in CNC milling technology and a proprietary casting method, allows flexibility when there are size (and budget) parameters. These castings may take up to two weeks more to make.
Each virtual placement takes about an hour to create, so only serious inquiries are considered.
A sale price will be presented before any work is started.
First, select the sculpture you're interested in, taking note of its name and size.
Take three or four medium to high resolution photos of the space or area you want to see the sculpture in.
Submit those pictures, along with the piece(s) selected and send to the email address below.
Please allow one business day for the virtual placement to be created and returned to you.